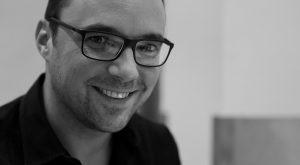 Hej! Schön, dass ihr euch hier auf meinem Reiseblog umschaut!
Mein Name ist MAIK VUKAN. Ich bin Filmemacher und Videojournalist aus dem Norden Deutschlands. Aus Hamburg, um genau zu sein! Ganz ehrlich: Die wunderbare Idee, eine Weltreise zu unternehmen, begleitet mich schon seit dem Abitur. Doch irgendwie habe ich sie immer aufgeschoben – auf "später". Inzwischen habe ich zum Glück kapiert, dass es dieses "später" überhaupt nicht gibt. Im Juni 2017 habe ich also den Entschluss gefasst, mit den Vorbereitungen für meine Weltreise zu beginnen. Eine filmische Entdeckungsreise rund um den Globus soll es werden. Ich bin so neugierig auf all die Menschen, Kulturen und Landschaften, die ich dabei kennenlernen werde! Die Welt steckt voller spannender Geschichten – da bin ich mir sicher. Ganz viele davon möchte ich mit meiner Kamera einfangen und euch hier auf diesem Blog filmisch erzählen.
---
Hi! Nice to welcome you here on my travel blog!
My name is MAIK VUKAN. I am a filmmaker and video journalist from Hamburg in Northern Germany. To be honest, the wonderful idea of travelling the whole world has been with me since graduation. But somehow I always postponed it – to "later". In the meantime, I have luckily understood that this "later" does not exist at all. So in June 2017, I decided to start preparing for my world trip. It's supposed to be a cinematic journey of discovery around the globe. I am so curious about all the people, cultures and landscapes that I will get to know! The world is full of exciting stories – I'm so much looking forward to capturing them with my camera and telling them here on this blog.